Display Records 1 - 3 of 3
The third book in the highly praised and popular Jumbies series is the scariest and most heart-pounding yet as Corinne must unlock newfound power to confront the jumbie god Huracan—who is bent ...
The second installment of the action-packed, fantasy-adventure series, The Jumbies.  Deep beneath the waves, a great enemy awakens . . . Corinne LaMer defeated the wicked jumbie Severine ...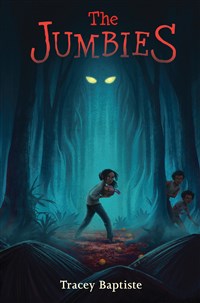 When eleven-year-old Corinne stumbles into the forest on her Caribbean island home, she rouses a jumbie--a malevolent spirit--who emerges to wreak havoc. Corinne must call on her courage and her ...
Display Records 1 - 3 of 3